Derma Numb
Displaying 1 to 3 of 3 products
PART #DERMANUMB-KIT
This set offer numbing ointment for the Unbroken Skin (before the you start) & Broken Skin (during the tattoo). Giving you the total numbing power during the whole tattoo. Made in the U.S.A. and FDA Approved
Read More...
AVALIBILITY: Out of Stock
PART #DERMANUMB-GEL-2OZ
4% Lidocaine pain relief gel.
Read More...
AVALIBILITY: In Stock
PRICES: $24.99 to $150.00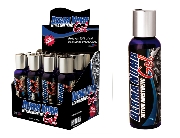 PART #DERMA-NUMB1OZ
Derma Numb 4% lidocaine tattoo pain relief spray. Feel the effect in just 90 seconds.
Read More...
AVALIBILITY: Out of Stock