Sticker Design #28
Sticker Design #28
Design your Tattoo Machine to your preference. Perfect for dirty or damaged coils wrappings that need a new face lift.

Qty-2 Coil Stickers Size: 2.6" (W) x 1" (H)
Qty-2 Heat Shrink Wrap (See Through, Shown Below)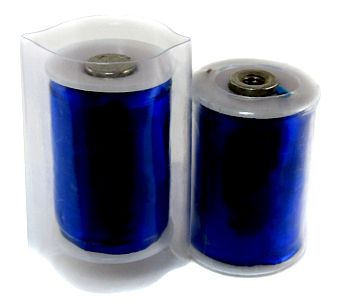 NOTE: We will not be responsible if they do not fit properly. Please measure your coils before purchasing.

Instructions:
1) Remove Old Coil Stickers & Wrapping
2) Wrap Coils with New Stickers
3) Place Heat Shrink Wrap over whole coil and heat with blow dryer to lock in the sticker and protect your coils.